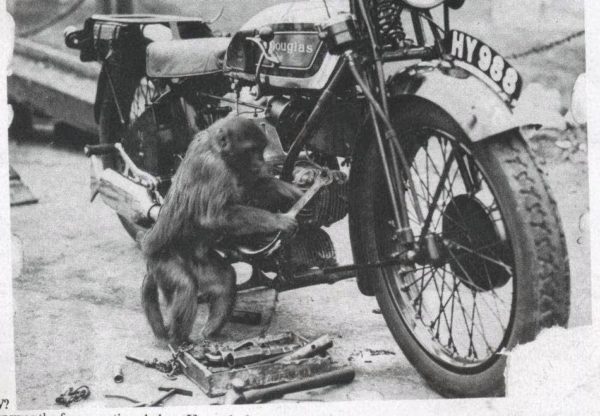 Some rules (and quotes) for the garage:
If it can't be fixed with a hammer, it must be an electrical problem.
After your hands become coated with grease, your nose will begin to itch and you will have to pee.
Anything is possible when you don't know what you are talking about.
"If you want to increase your success rate, double your failure rate." – R. Buckminster Fuller
"Men do not quit playing because they grow old; they grow old because they quit playing." – Oliver Wendell Holmes Jr.